An intelligent solution for waterway management
Waterway management is entering a new era and Mopthycs is leading the way. It's the end of decentralised decision-making that undermines navigability, environmental safety and efficient energy use. And the start of a new intelligent system that optimises the management of an entire waterway network.
Built by IMDC, a subsidiary of Tractebel, Mopthycs works by enhancing the coherence of river control, considering optimal regulation parameters while easing operation and maintenance activities. All with a web-based platform that's easy to integrate with your existing IT infrastructure.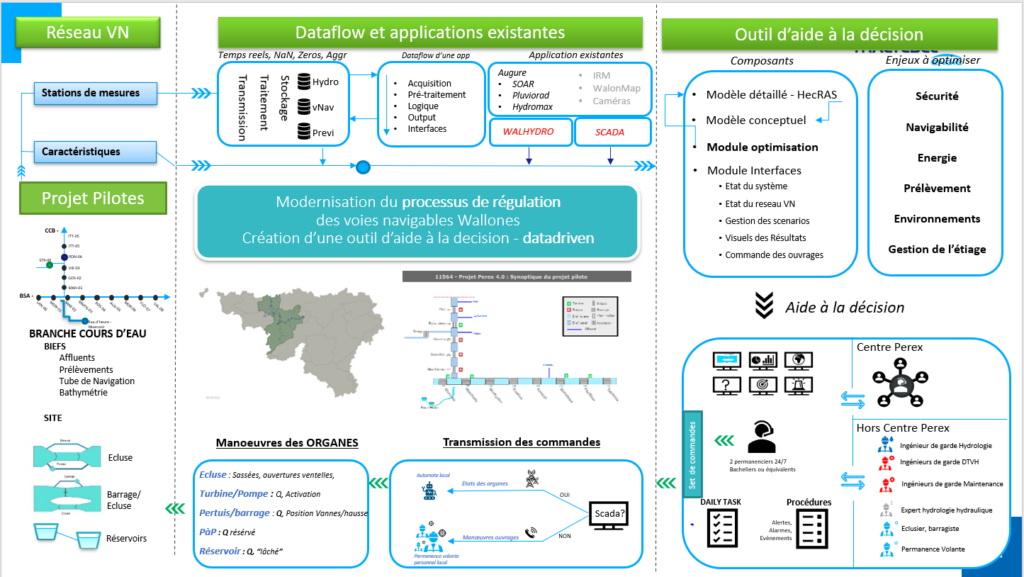 Designed for integration
Mopthycs is designed to seamlessly integrate with your existing monitoring and control systems. You gain capabilities to:
Control waterway processes locally or at remote locations
Monitor, gather, and process real-time data
Directly interact with devices such as sensors, valves, pumps, motors and more
Mopthycs is built with modular architecture that adapts and responds to your needs. You can tailor the functionalities to your waterway or choose from our existing library of options. Operators of all kinds appreciate the user-friendly design and the smart decision-making it enables.
Visualisation and monitoring
Mopthycs provides both a dedicated GIS environment and a suite of graphs and dashboards for real-time follow-up of waterways status and equipment parameters.
Forecasting
The forecasting component combines a hydrological forecast model with a surrogate hydraulic model that can simulate the system 24 hours into the future in 0.004 seconds for a waterway network of 88 kilometers.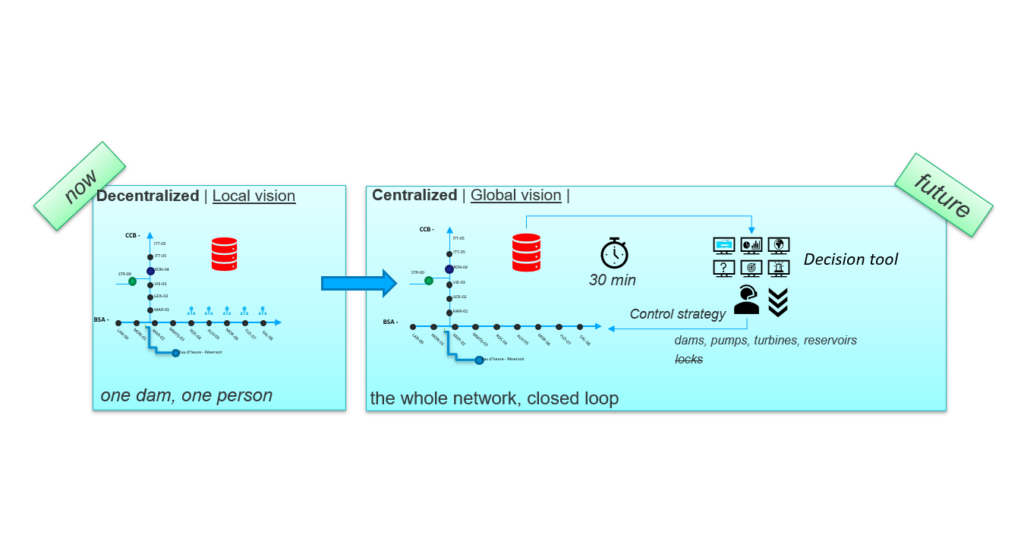 Real-time management and optimisation
Optimal control strategy every 30-minutes delivered by state-of-the-art optimisation techniques. Data comes from sensors across the network to deliver control strategies for each hydraulic structure.
88km
of waterways in Belgium modelled
14
hydraulic structures successfully optimised
48
optimisations run every day for the whole network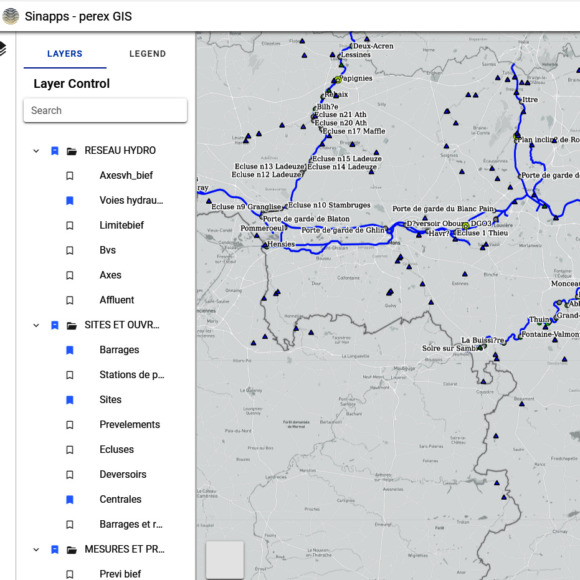 Modelling and optimisation of 450 km of waterways, 48 dams, 85 locks and 6 reservoirs. This includes delivering 48 new optimisations per day on a tailor-made version of Mopthycs, called Orhyx.