Become a pioneer in space-based ecosystem monitoring
Monitoring critical water ecosystems and infrastructure is mission-critical to protect against storms, flooding, erosion and other weather events. EcoSPACE represents a giant leap forward in risk prevention and management by expanding this monitoring to space.
Built by IMDC, a subsidiary of Tractebel, EcoSPACE is a pioneering web-based solution that harnesses data from Earth and airborne observation technology. It delivers meaningful information to oversee and manage risk, especially in vulnerable coastal and riverine areas. It's specially designed to enhance early warning systems.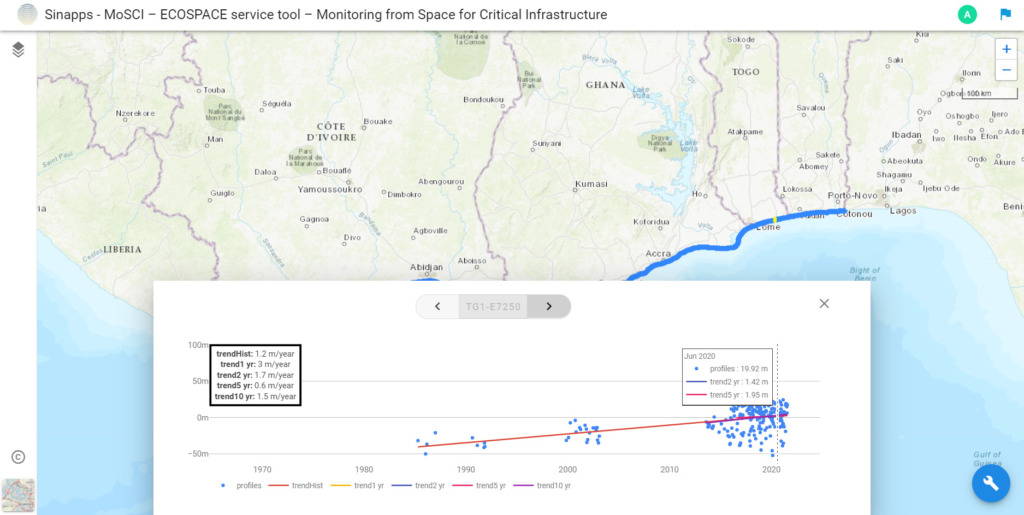 A single solution to manage risks
EcoSPACE delivers a single planning and mitigation solution to manage risks for:
Monitoring and management of coastal and river sites with critical infrastructure (ports, harbour, dykes, breakwaters, flood defence systems)
Early warning to protect against storms and floods
Infrastructure damage assessment after natural events
Additional services include risk management and complex modelling services.
A range of monitoring capacitiess the difference
EcoSPACE integrates a range of monitoring capacities including space-based, airborne, seaborne and land-based observation systems. The range of spatial and temporal resolutions it collects are then centralised into a web-based tool. Space assets include:
Satellite data from Sentinel-1 and RadarSAT to derive subsidence information based on inSAR (Interferometric Synthetic Aperture Radar)
Drones to derive topography information, positioned by Galileo, Europe's Global Navigation Satellite System (GNSS)
Data collected from EcoSPACE can be combined with existing LIDAR (light detection and ranging) datasets obtained from manned airborne acquisitions. LIDAR is emerging as a cost-effective alternative to traditional surveying techniques such as photogrammetry.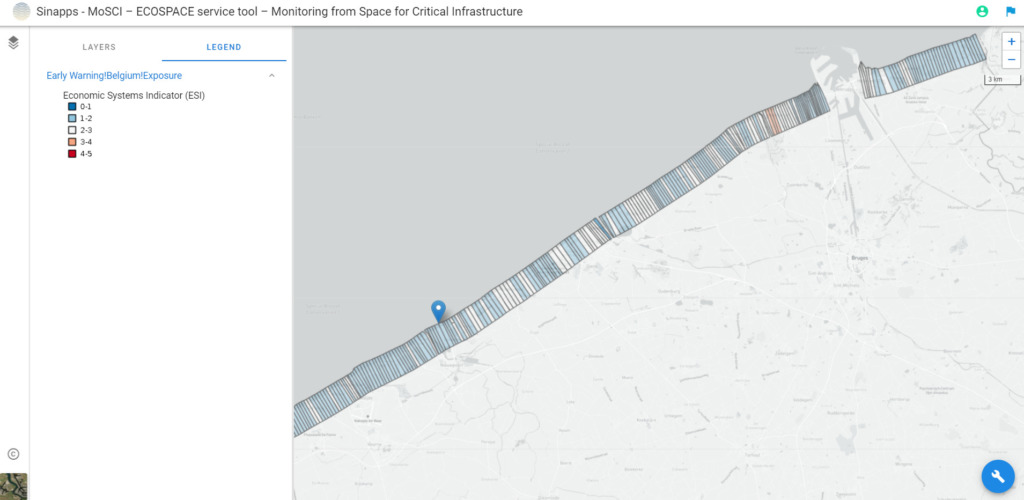 Designed for the frontier
EcoSPACE represents a giant leap forward for ALL concerned with water ecosystems. But it's especially designed to meet the needs and requirements of three key groups at the frontier of water ecosystem protection.
Public water authorities with a mandate to manage critical infrastructure and protect related economic, environmental and social systems.
Utilities that manage critical supply infrastructure, including contractors and engineering consultants.
International financial institutions and insurance brokers that provide financial services to enhance the security and resilience of critical infrastructure.