I-Stream your data into smart evaluation outcomes
Ageing Management Evaluations. For long-term operation programs, they involve analysing a huge amount of data to produce outcomes that enhance the safety and performance of nuclear power plants.
I-Stream is a complete solution that ensures the consistency, maintainability, traceability and usability of ageing evaluation outcomes. All in ways that are compliant with IAEA standards and smoothly integrate into your existing IT.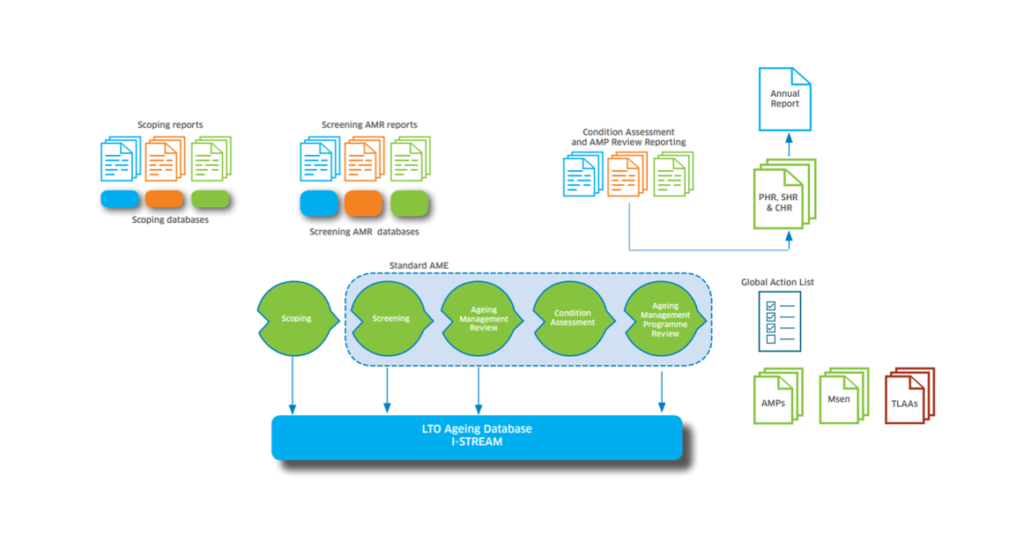 A complete solution
I-Stream provides a complete solution to ensure the consistency, maintainability, traceability and usability of AME outcomes whilst processing a huge number of components and characteristics. It's a lightweight application built on a SQL server database for set-up on-site or in the cloud. By smoothly integrating into existing IT, it enables agile and cost-effective evaluations.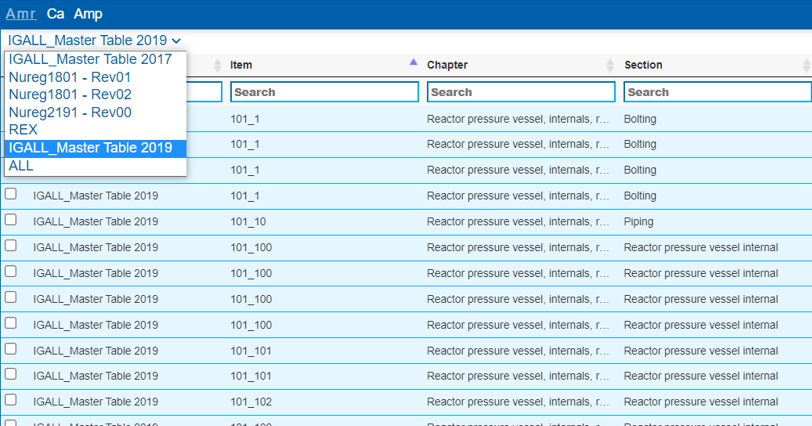 Access an integrated AMR library
I-Stream is unique on the market for embedding the library of Ageing Management Review (AMR) tables based on official IGALL and NUREG references. We've done the work of extracting the AMR data from these references, compiling them into a standardised format. Embedded into I-Stream, this critical AMR data is now at your fingertips with simple search and filtering tools.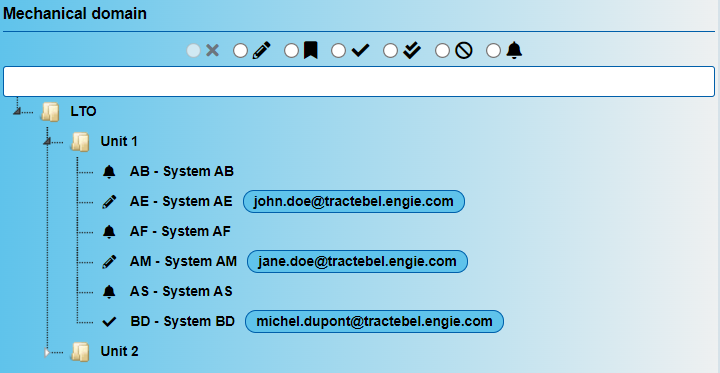 Built for collaboration
I-Stream is built to make collaborating during evaluations ​smooth and efficient. Add as many users as needed with intuitive tools for cross-analysis and reporting. End-to-end traceability is guaranteed with I-Stream's integrated validation workflow. I-Stream also works fluidly with Microsoft Excel.
#2
source of low carbon energy to produce electricity worldwide
60
gigatonnes reduction in CO2 emissions over the past 50 years from nuclear power
10%
of the world's electricity comes from nuclear power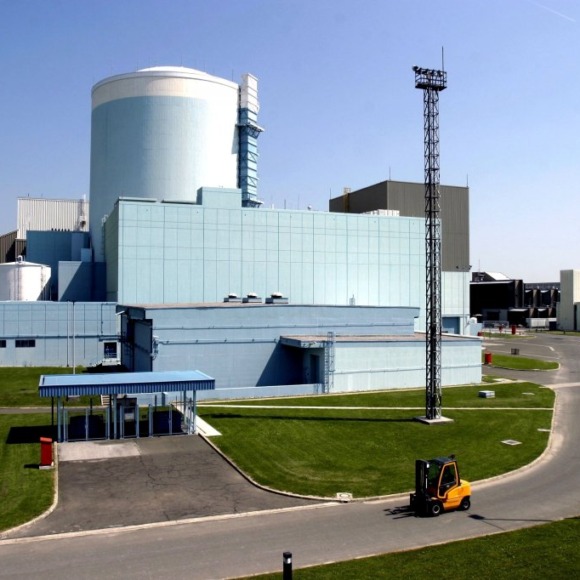 I-Stream software installation, training and technical support. The lifetime of Krško NPP will be extended by 20 years from 2023.
I-Stream allows an efficient way to manage SSC Aging data, helping to verify and demonstrate compliance of the AMP with IAEA standards.