Optimise the full potential of your hydropower site
Decisions about where to locate and how to optimise hydropower sites can be paralysed by seemingly infinite considerations and uncertainties. EVALS offers an all-in-one solution to confidently make decisions based on trusted and reliable data, the latest modelling technology and Tractebel's deep engineering expertise.
For over 40 years, EVALS has been empowering engineers with the information and insights to rapidly evaluate hydropower sites and optimise their full potential. It's the only solution on the market that simultaneously offers a decision and design support system for dimensioning, cost estimation and economic evaluation.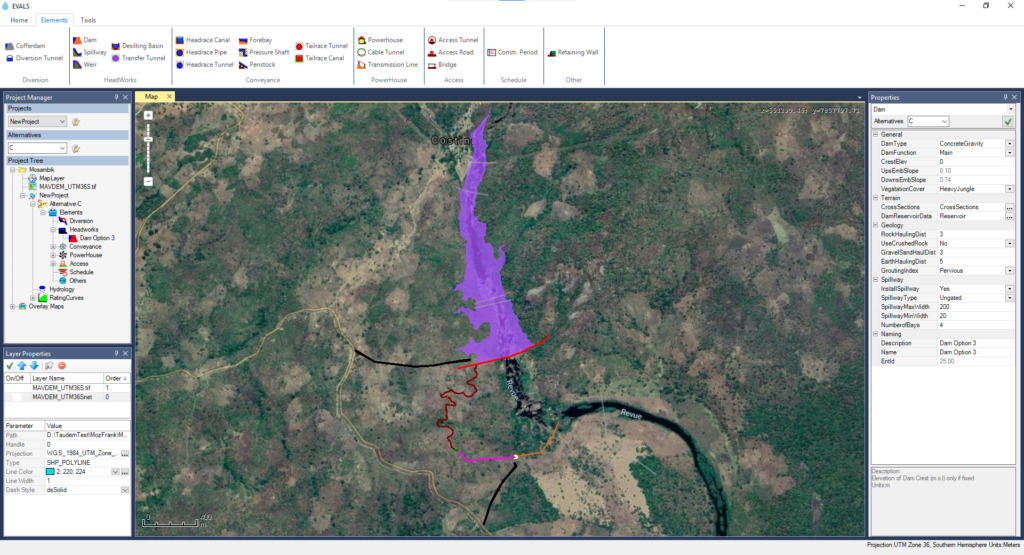 Powered by GIS
EVAL considers the environmental and social impacts locally and spatially, powered by Geographical Information Systems (GIS) technology. The software enables you to place and interlink more than 20 different hydropower elements in a spatial context from topography and hydrology to environmental protection. It applies specific algorithms and weighing functions to inform and optimise the design layout with the least impact.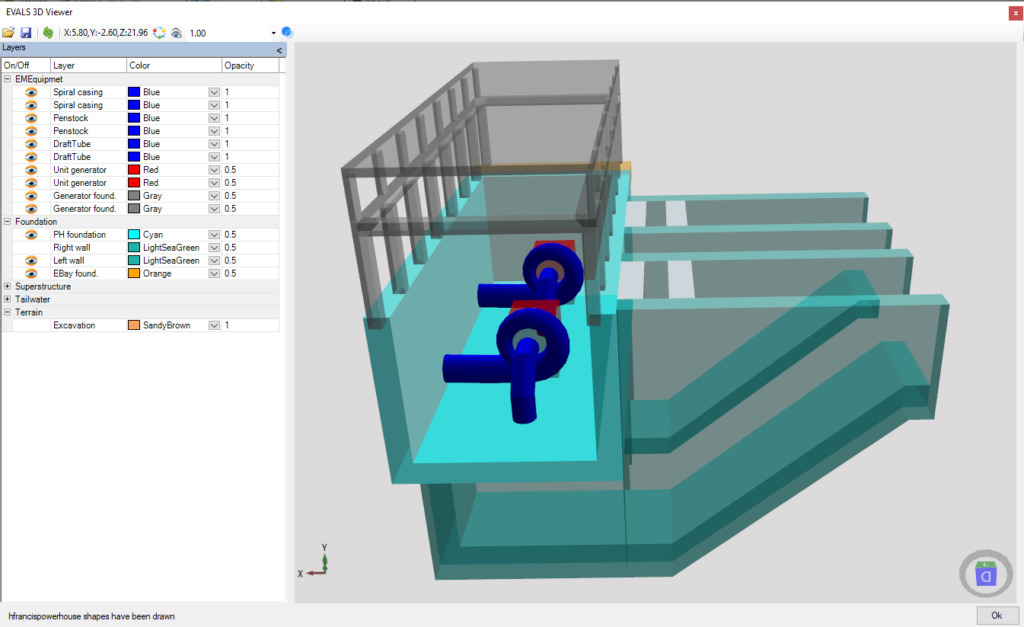 Automation that improves performance
EVAL enables the automation of:
● Dimensioning and the partial optimisation of principal project elements
● Determination of project installed capacity and annual production
● Calculation of project cost-components for all elements, total CAPEX and annual OPEX
● Computation of the IRR, LCOE, net present value and cost-benefit ratio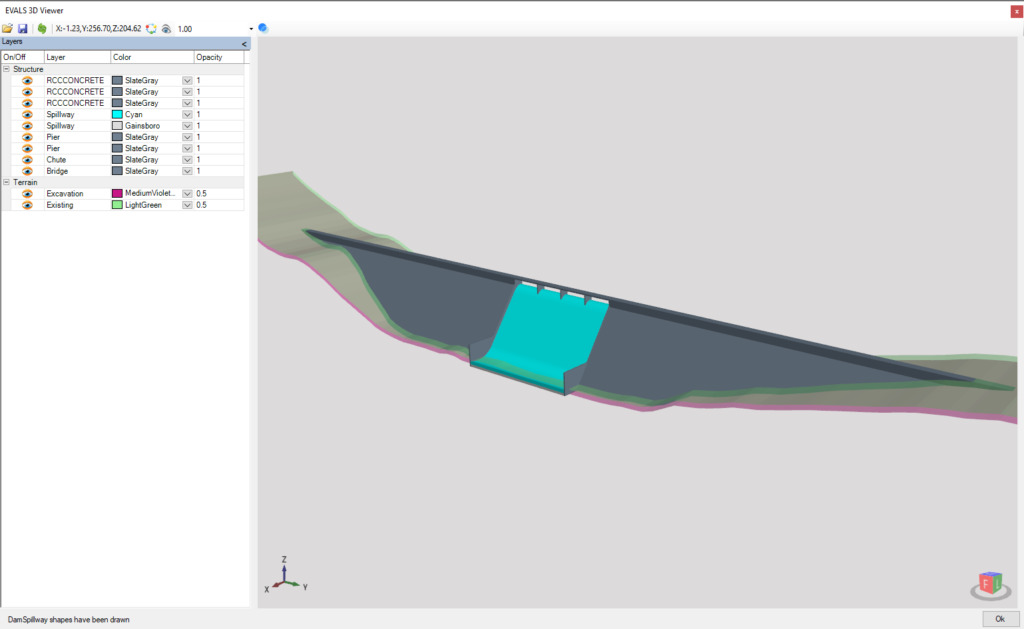 Parameteric Design Approach
Design parameters are stored inside an engineering library where each parameter can be modified, and designs are simultaneously updated accordingly. The required hydraulic calculations for dimensioning of each element are performed such as flow profile along a spillway, water hammer, intake vortex depth, headloss, reservoir routing, and normal depth calculations. Constructive 3D Solid Modelling (CSG) technique is adopted for EVALS to calculate accurate bill of quantities and prepare potential integration with BIM and CAD.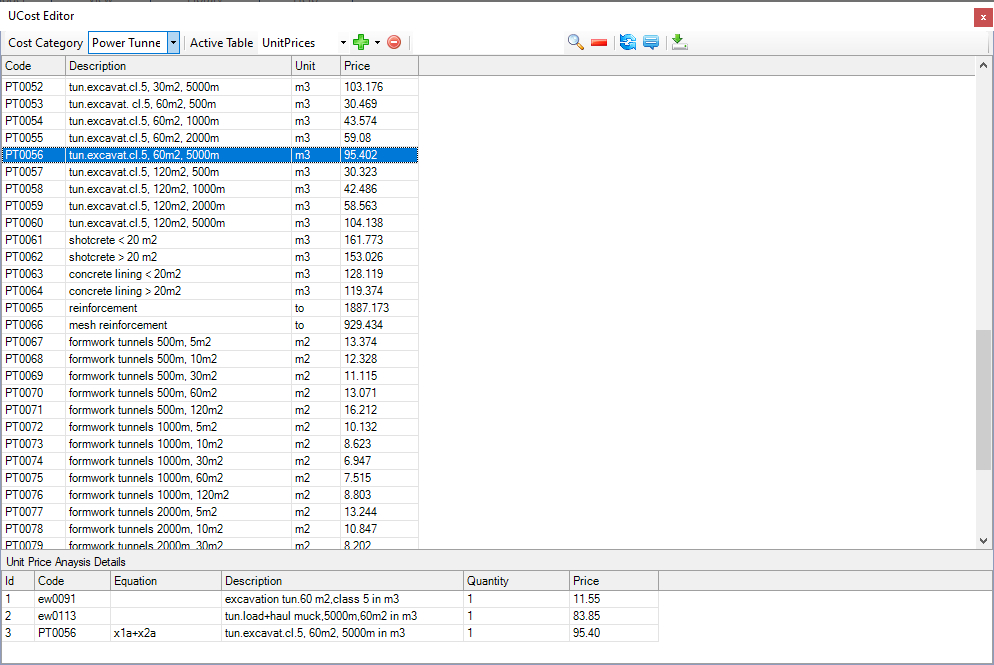 Programmable Cost Functions
EVALS cost estimates are based on unit prices defined within a UCOST database.
The unit prices are the outputs of built-in programmable cost functions, so it's easy to update UCOST to different regions. The UCOST includes cost lists for labour, equipment, construction material, and fuel, and programmed procedures that can be converted into aggregated compound rates.
16%
of global electricity is produced by hydropower
1330
GW of hydropower has reached installed capacity
2600
GW of hydropower needed to meet global climate targets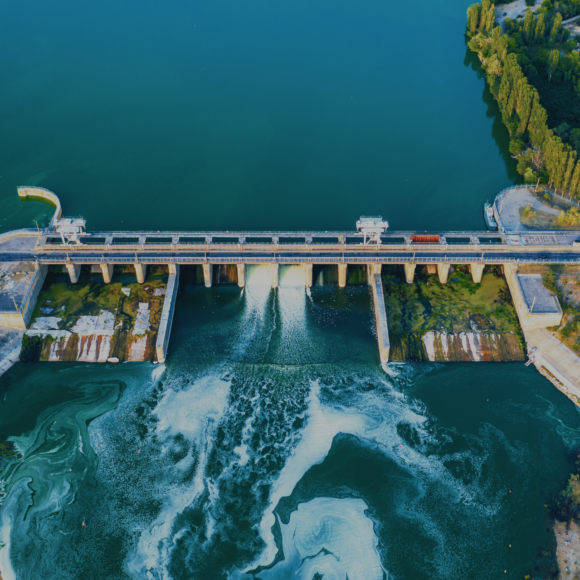 "EVALS is the only solution on the market that simultaneously offers a decision and design support system for dimensioning, cost estimation and economic evaluation."