Visualise cable risks and get an eye on submarine solutions
Submarine cables are the most frequent, and largest cause of insurance claims for offshore wind projects. Until now, developers have lacked a tool to visually assess the many risks involved in cable installation and maintenace.
Built by IMDC, a subsidiary of Tractebel, Cobra enables developers to get a sharp eye on the threats identified during a Cable Burial Risk Assessment (CBRA) and take smart mitigation decisions. It's an application built to improve conservative estimates of residual risk, and ultimately reduce the installation and insurance costs for your subsea cables.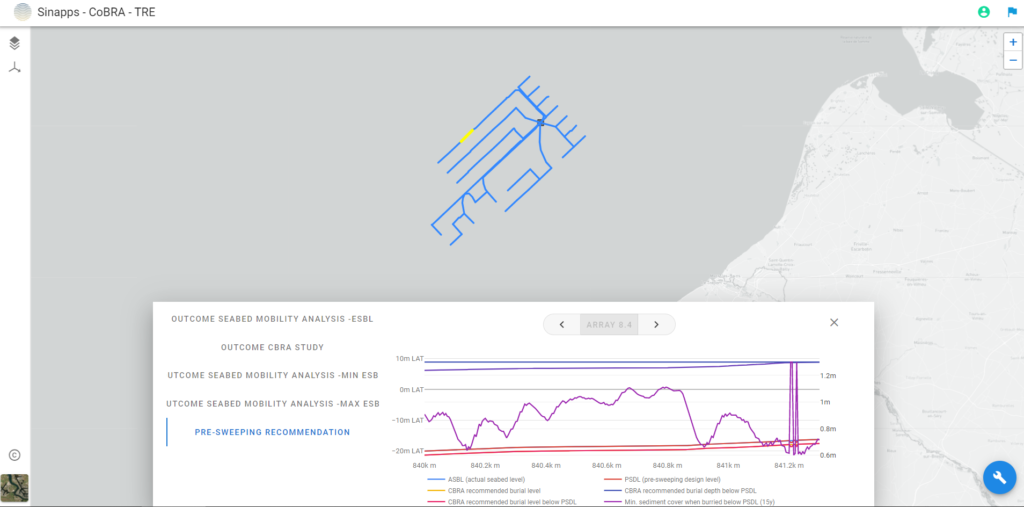 Customise your view
Developers are typically more concerned with risks related to the massive foundations and towering turbines in offshore wind projects. But the submarine cables that export power to mainland power grids actually carry some of the biggest risk. Cobra ensures these threats don't get overlooked.
It enables you to visualise the results of your Cable Burial Risk Assessment (CBRA), customising the data layers including by:
bathymetry
top of stratigraphic layer
thickness maps
boreholes
obstacles
third-party assets
pre-sweeping level
actual seabed levels
reference seabed level
maximum seabed level
predicted seabed mobility in years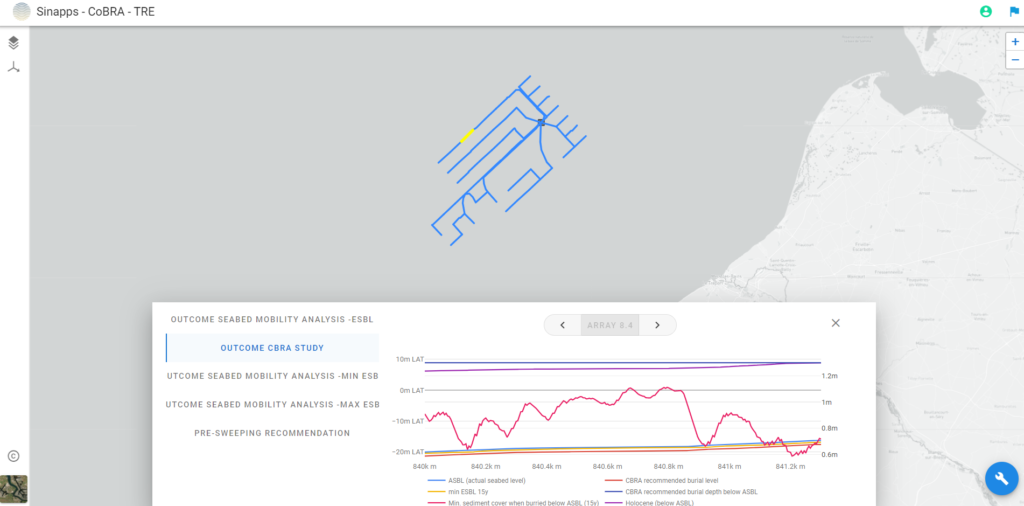 Realise cost savings
Cable design typically accounts for about 10% of an offshore wind development's initial investment. But nearly half of all insurance claims in the offshore wind industry globally and 80% in Europe are cable-related.
Cobra enables you to proactively identify and mitigate costly risks. The visualisations are especially effective to identify the optimal cable 'Depth of Lowering' to pre-sweep, install and protect subsea cables over their full life-cycle.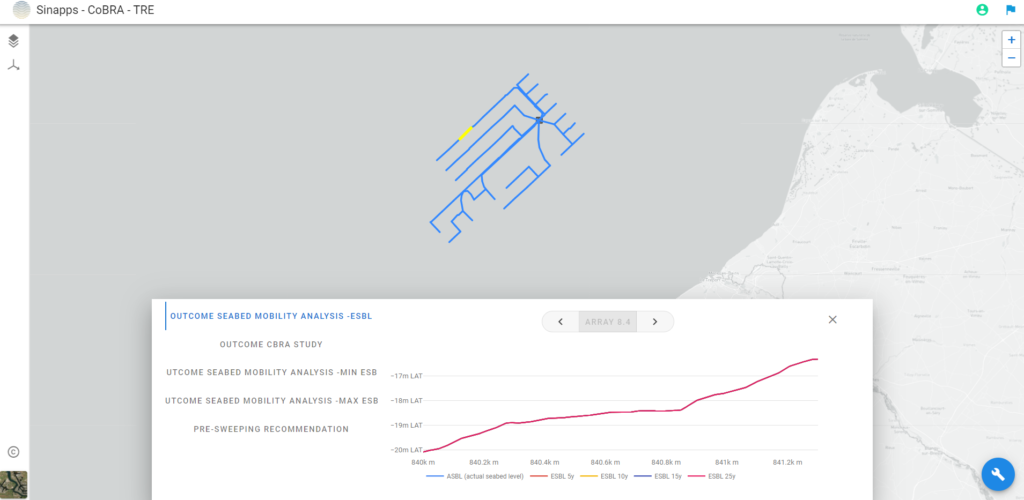 Simple to use with GIS
Cobra is designed as a user-friendly tool to make informed, smart decisions that carry less risk for your submarine cables. All visualisations are generated in a GIS environment and are directly accessible by simply clicking a specific section on the map. The URL of a selected view of the map and profile graph can be generated and shared with different users.