Unlock the ideal location for your next renewable energy project
You need data you can trust backed by engineering intelligence to make a crucial decision: where to locate your next wind, solar or hybrid project.
Wisogis empowers you with the evidence and insights to make this choice with confidence anywhere on the globe. And with ease. It's a user-friendly app with features to customize your search to your unique project needs.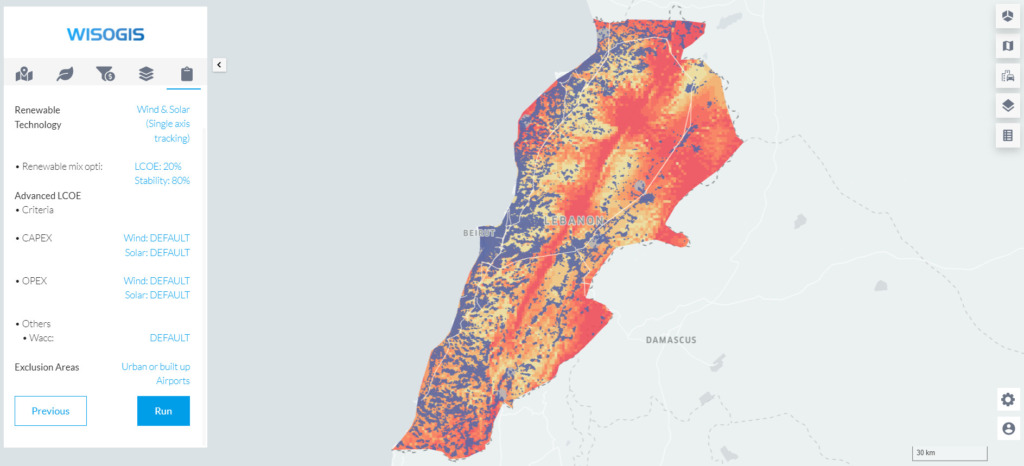 Try it now!
Our online tool has been developed by our wind & solar experts. Based on your projects inputs, Wisogis provides you with a high-resolution heatmap describing the Levelized Cost Of Energy (LCOE) anywhere on the globe.
Try it now!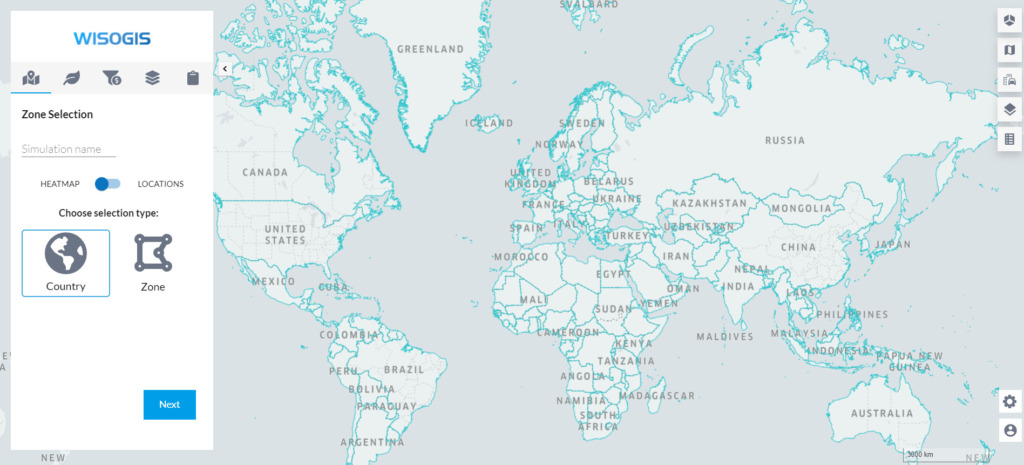 Advanced models, powered by GIS
Wisogis uses advanced modeling of wind turbines and solar panels as well as recognised climate datasets to estimate the hourly production of your renewable energy project. Based on a GIS approach, Wisogis processes multiple geospatial criteria to determine no-go zones such as natural parks, forests, urban areas and large waterbodies.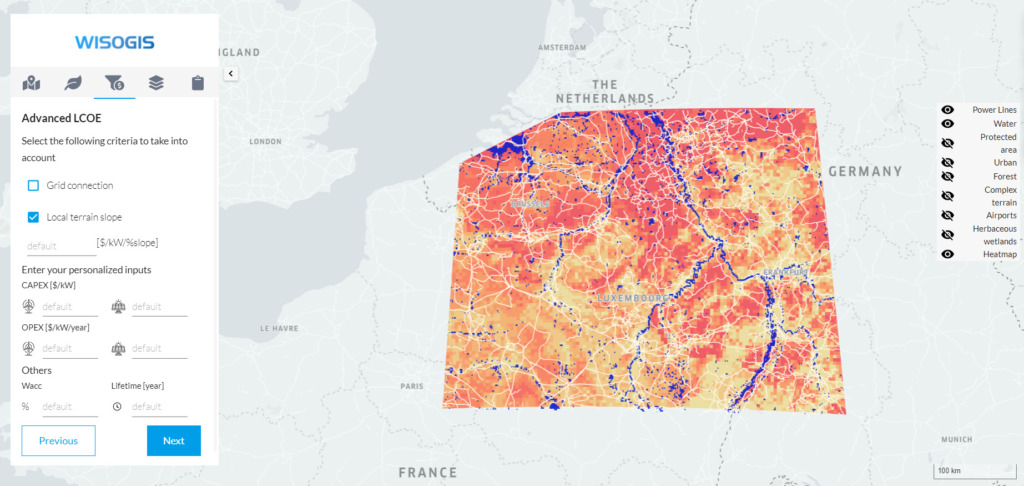 Heatmaps down to 250m
Wisogis evaluates the development costs of your project from expenditures and grid connectivity to topography assessments. You'll gain a heatmap with a spatial resolution down to 250m describing the LCOE, Levelized Cost Of Energy, for your location anywhere on the globe. R esults are based on typical investment and operational costs for the region, regularly updated with geographical and technical data.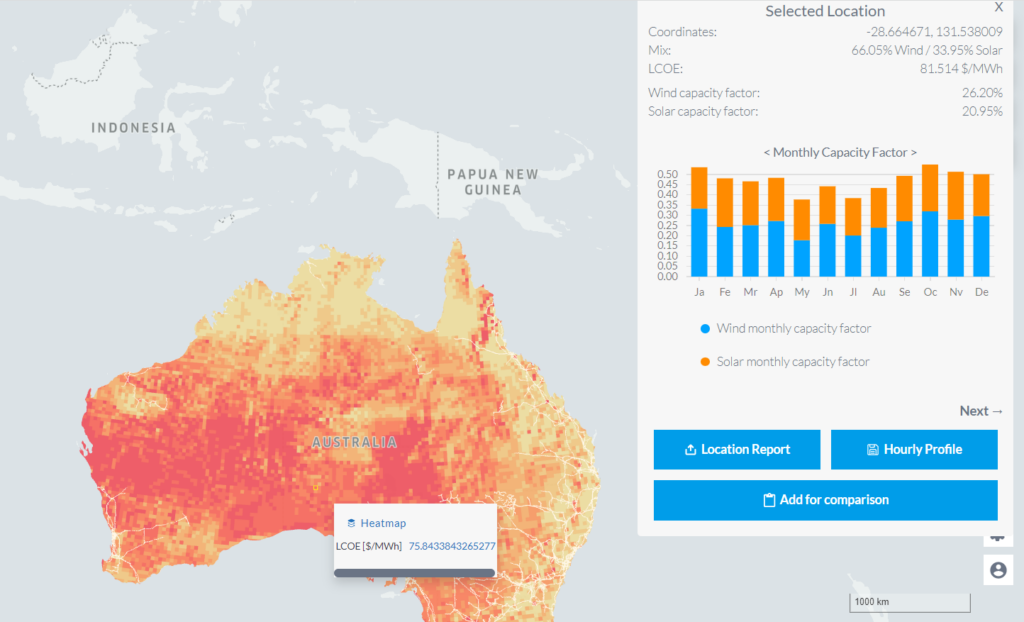 Quick results with expert support
Your search on Wisogis generates results at speed. Forget about waiting days for the data and intelligence you need. Wisogis is fast, powered by the latest in cloud computing. It's designed for independent use, but if you need extra support you can get it. Tractebel experts are here to help you interpret data and make the smart decision for your renewable energy project.
10%
of global electricity is produced by wind and solar power
1,4
GW of global wind and solar power installed capacity
8
times more wind and solar power needed by 2030 to meet global climate targets
Development of a heatmap to determine the best location for a new renewable plant supplying electricity on baseload mode to a green hydrogen plant based on project-specific geospatial criteria.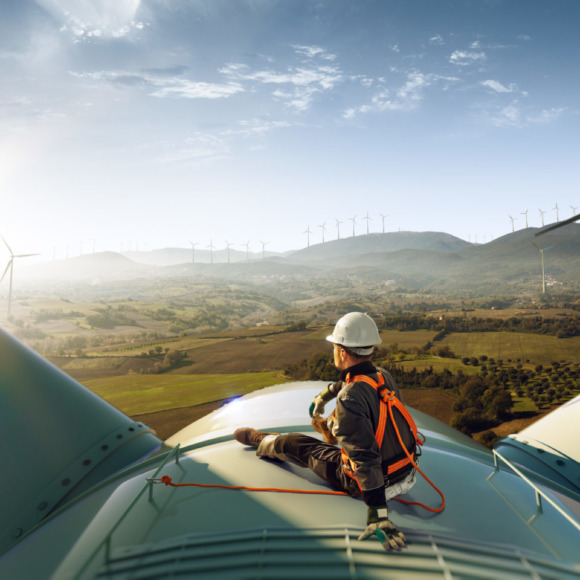 Energy potential study on plots belonging to SOFICO throughout Wallonia based on geospatial criteria.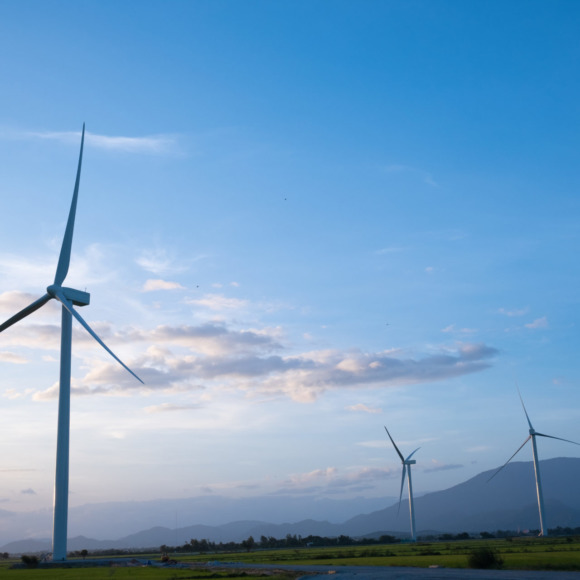 Evaluation of the solar and wind production potential of five chemical plants around the world to assess their suitability for a green hydrogen production plant.