Identify green hydrogen business models and opportunities
Green hydrogen – produced using renewable energy – makes up a small fraction today of global hydrogen production. But it's necessary fuel for the energy transition, decarbonisation of heavy industries (refineries, steel, glass, ammonia) and mobility.
HyInvest measures the investment potential for green hydrogen projects in Europe. We offer HyInvest for free to accelerate the energy transition. But that's just the start. Tractebel experts are here to unlock your full hydrogen potential with world-class engineering expertise.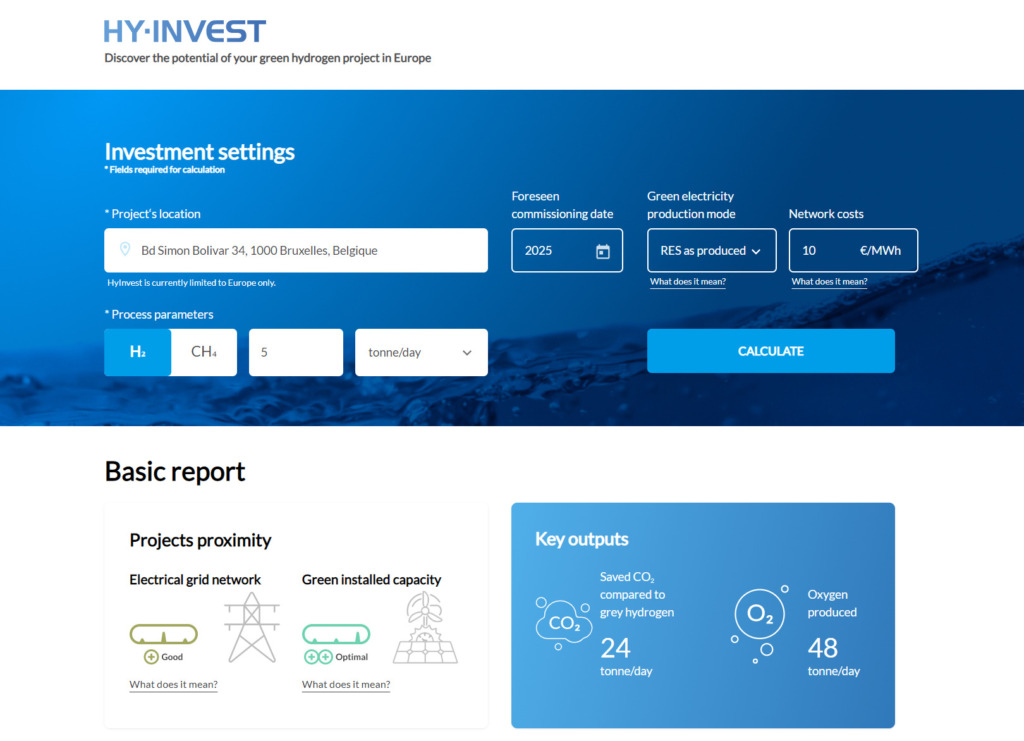 Try it now!
Our online calculator has been developed by our hydrogen experts. Define your criteria for investment. Score & rank your project based on H2 know-how from Tractebel.
Click here to try it now!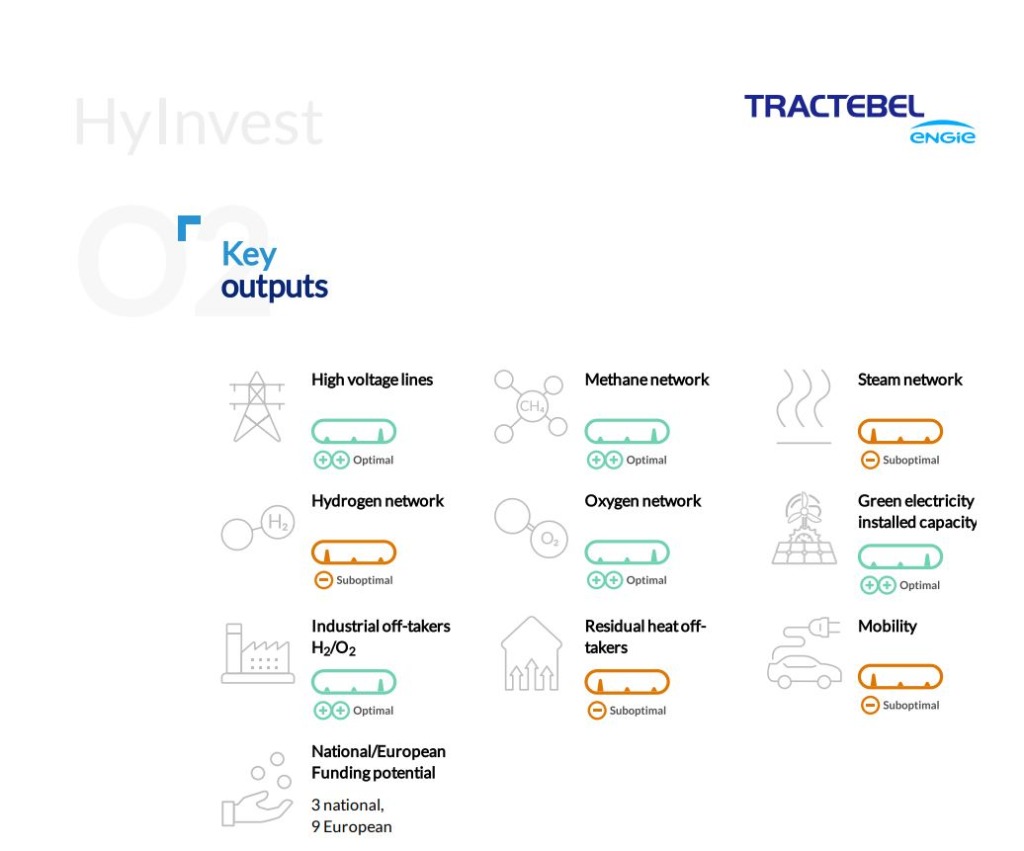 The criteria for investment
HyInvest measures the investment potential for green hydrogen projects in Europe. It assesses your project requirements against key criteria, including:
Distance to electricity grids and gas/oil pipelines
Available installed wind and solar capacity as well as wind/solar resource potential for building new renewable energy plants
Off-taker availability for byproducts (heat & oxygen) and residual green hydrogen (including mobility)
Existing subsidy schemes on a European and national level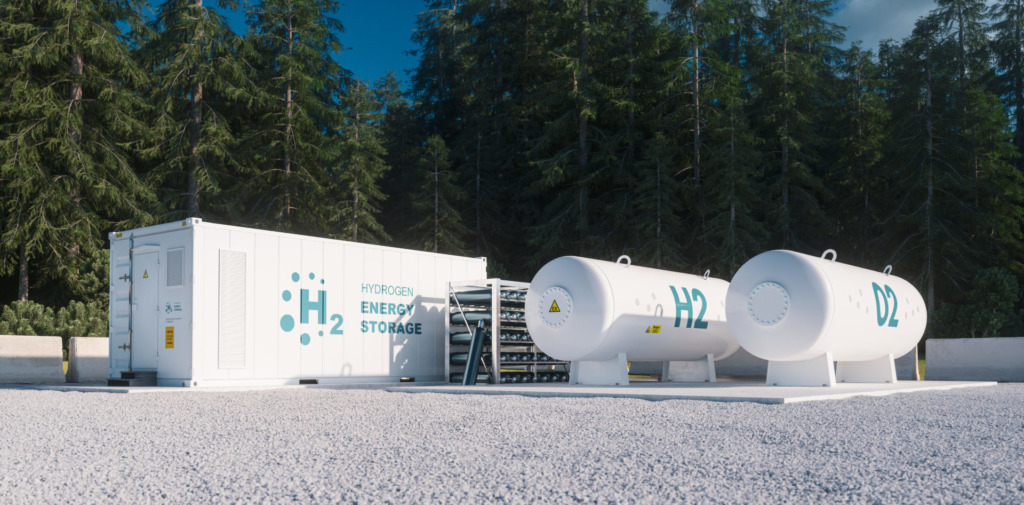 Your project, scored and ranked
HyInvest assesses the potential for CO2 emissions reduction and green hydrogen production of your project as part of the transition to net-zero by 2050. The Levelized Cost of Energy of Hydrogen (LCOH) is qualified on a scale of 0 to 10 to estimate cost before subsidies, which are increasingly available to meet climate targets. HyInvest also provides indicative site dimensions for the project to comply with safety requirements.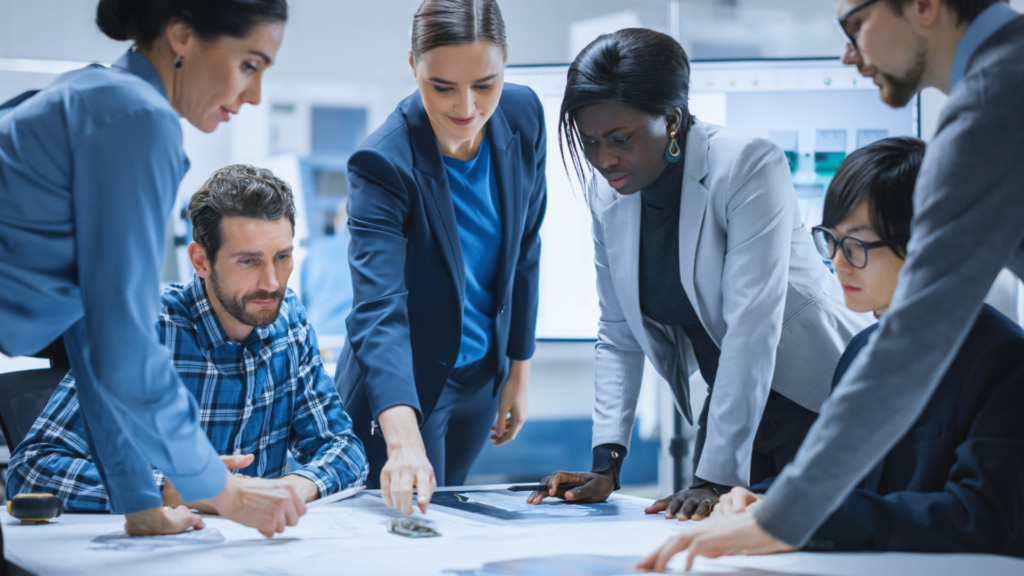 Access to world-class H2 expertise
​HyInvest is a powerful entry point to explore the investment potential of your hydrogen project. With your HyInvest report in hand, you gain information and insights to make strategic investment decisions. Tractebel's world-class experts are available to support you on this journey. Our teams are engineering solutions with green hydrogen on a global scale and are at the forefront of the energy transition.
Our services go beyond engineering with green hydrogen. Tractebel experts can also advise on the growing number of financing solutions available as well as the regulatory matters concerning green hydrogen that are increasing alongside interest in the technology.
10
Mt of green hydrogen yearly produced by 2030 according to the EU Hydrogen Strategy
40
GW of electrolysis capacity in Europe by 2030 according to the EU Hydrogen Strategy
3.75
EUR/kg average price for grid connected hydrogen in Europe aiming for decarbonization